Podiatrists
---
Melanie Wu 

B.Hlth.Sc.(Pod)(Hons)
Melanie graduated from Queensland University of Technology in 2010 with a Bachelor of Health Science (Podiatry) with Honours.
Melanie has a keen interest in all areas of podiatry.  When she was young she developed an awareness of biomechanics and musculoskeletal injuries as she was involved heavily with sports herself – competing in numerous sporting teams and nationally for hurdles and javelin. It was during this time that Melanie aspired to be a Podiatrist after realising the importance of the lower limb in all aspects of life for both the young and elderly, whether in the sporting arena or during general day to day activities.
Going through two ACL reconstructions herself, she is aware of the importance of all aspects of the rehabilitation process. It is very important to Melanie that her patients achieve their individual goals whether that be improving general mobility, sporting goals and/or personal ambitions.
Due to the nature of the numerous Toe-Tal Podiatry locations and how they work out of other clinics, Melanie has a close relationship with the associated GP's, other allied health professionals (physiotherapists, exercise physiologists, massage therapists, dieticians) and pharmacists to ensure the best treatment options are being provided to her patients.
Outside of work she keeps active through gym, volleyball and swimming; and has a passion for music whether it's live or playing the drums at gigs around Brisbane.  She is a mum of 2 and loves spending time outdoors!
Lachlan Whitwell

B.Hlth.Sc.(Pod)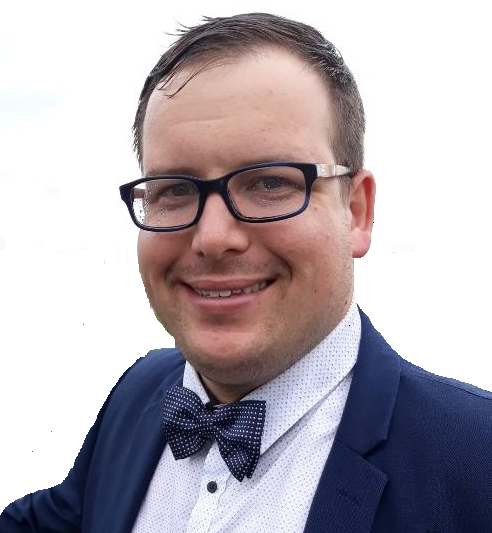 Lachlan graduated from QUT Podiatry in 2013 and spent most of his time looking after the feet of the Redland bay area before joining the toe-tal Podiatry team in late 2017.
He loves that as a podiatrist he has the opportunity to meet a wide variety of people, work with a solve problems and have a smile on the face whilst doing it.
Lachlan enjoys all the different aspects of podiatric care, but particularly likes working with kids and has an ever increasing interest in the complexities of diabetic
foot care.
When he isn't working with the toe-tal team, he enjoys reading, studying, making terrible puns and cherishes spending time with his wife relaxing, camping and listening to music.
 In July 2021, Lachlan followed another career path but we are lucky to have him work with us on Saturdays at Salisbury Medical Centre. 
Vivian Na Qiu

B.Hlth.Sc.(Pod)
Vivian graduated with a Podiatry Degree from the Queensland University of Technology.  She has been working within the Indigenous community for the past 2 years and recently joined the Toe-Tal Podiatry Team.  She will be working at the Salisbury Medical Centre Clinic on Saturdays and is excited to meet the locals.
She has an interest in all aspects of podiatry and strives to deliver a high quality service and professional care in order to achieve the best outcomes for all her patients.  She finds great satisfaction in helping patients who are limited by pain or from an injury to get them back to what they love doing.
In her spare time she enjoys gardening, planting, swimming, shopping and spending time with her family and friends. She also speaks fluent Mandarin.
Vivian works at Salisbury Medical Centre every Saturday fortnight.
Tristan Blee 

B.Hlth.Sc.(Pod)
Tristan graduated from the Queensland University of Technology with a Bachelor of Podiatry in 2020.  He chose to study Podiatry after experiencing numerous foot and ankle injuries when playing junior AFL.  He has recently joined the Toe-Tal Podiatry team and is excited to work with like-minded health professionals.
Tristan has a strong interest in all things sport related and wants to incorporate this into his professional career.  He enjoys meeting new clients and wants to help them to continue to achieve their future goals.. Tristan also has an extensive background and knowledge of current footwear from working at the Athletes Foot Carindale over the past 4 years and is more than happy to help provide the most appropriate footwear choices to his patients.
Tristan also wants to keep learning moving forward in his career with the aim of completing courses such as dry needling, manual therapy and mobilization techniques.  This will then help Tristan provide a more comprehensive treatment strategy to the everyday person.
Outside of the clinic, Tristan enjoys engaging in exercise, playing AFL with the Springwood Pumas and supporting the Brisbane Lions.
Tristan works at Salisbury Medical Centre on Mondays and Belmont Access Clinic on Fridays.